Dubai Banks Loans with Classifications, Requirements and Specifications
Normally, people used to ask about bank loans in UAE and also the best state of UAE, where they can get loans happily. There is a misconception about Dubai that getting any kind of loan in Dubai is not an easy task. This is wrong, Dubai is a center of UAE, where you can get every kind of facility of life. Dubai consists of a huge network of banking systems as well, all banks are very cooperative with residents and non-residents. People are very satisfied with the financial services of banks hare, whether they are natives or not. Similarly, Karz.ae also offers banking facilities to all uae locals and expats. Apply now online without any charges.
Clarifications of Dubai Banks Loans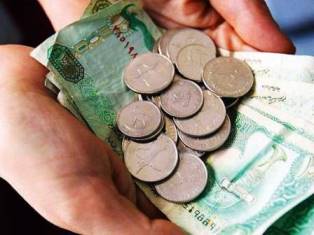 The procedure of getting Loans in UAE is so simple, Dubai banks loans make the life of people so much easy and burden-free. Let's find out the major types of loans in Dubai and explore the main banks that are proving the facility of bank loans.
Personal Loan
Car Loan
Business Loan
Home Loan

• Personal Loan
This type of loan is the most popular loan in Dubai, people always like to prefer personal loans to resolve their financial issues. Anyone can get this type of loan, and the rules and regulations are very easy. Bank normally asked for the basic information of the candidate with the essential document papers. So, before applying search about the basic terms and conditions, that are necessary for a personal loan in Dubai.
• Car Loan
After personal loan, this category is also very popular and people want to buy new cars for their comfort. For such purpose, they go in the direction of Dubai bank loans, through which their wish will come true. Dubai banks provide car loans for both cars, you can get a new car loan and also a used car loan but at different prices. The installment duration would be also very flexible.
• Business loan
These loans are best for businessmen and investors, by getting this loan they can easily expand their own business. No matter, if you are a small-ranking businessman or a large scale, it would be effective for both of you. The amount of the loan will be decided by the bank according to their law after checking the details about you and your business. You just have to prepare your all business relevant documents with your basic info to get a business loan in Dubai.
• Home Loan
It is another form of loan, that is specifically made for getting home. An individual can get this loan for buying a new home or for maintaining the old one. Bank of Dubai will give you a home loan with very easy installments and with a flexible time duration. You can check its all terms and other requirements according to your need.
• Loan against gold
This kind of loan people usually gets against their gold assets. Most of the Dubai banks will provide you this loan by taking your gold, which can be in any form. Mostly gold is in the shape of jewelry, gold watches, small gold bars, etc. Bank will give your gold back when the repayment will be done within the time limit.
Loans Eligibility with Dubai Banks Requirements
The criteria of eligibility will depend upon the type of your loan and on your selected bank. Different banks offer different packages related to the amount of loan, interest, and installments. You just prepare your bank statements, salary records, driving license, visa/passport, ID, trade license, etc. Your salary also depends on the bank, it can be from 3000 to 10000 AED. According to banks, the age can be between 21 to 65 years, just read all the requirements before applying for banks Loans in Dubai.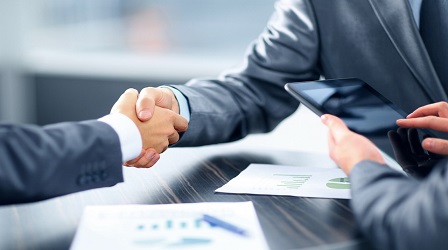 Specifications of Loans in Dubai, UAE
• Personal Loan
You can get your personal loan in Dubai from all banks, which can be up to 4 million AED. This is the maximum limit of loan, the starting amount of a personal loan is almost 30,000 AED. The installments of such loan will be almost up to 12 months for a minimum amount of 30,000. Likewise, 48 months for maximum loan amount, which will be up to 4 million AED. This limit of loan only specifies for the residents of UAE. For expats, this limit will be not the same, it will be up to 2Million AED with a good interest rate.

• Auto Loan
UAE provides amazing offers on Auto loans, especially at the start of the summer season. The amount of loans in various banks is not the same because every bank has a specific schedule related to loans. For example, the Dubai bank is giving the same amount for new and old cars. This means you can take an auto loan for both cars at the same price, which will apply to minimum and maximum loans. The starting amount is 25000 AED and the end limit is about to 300,000 AED for both old and used cards. The monthly reimbursement duration will be about 12 months for minimum and 5 years for maximum.
• Business Loan
You will find the best business loan in Dubai with simple installments and a simple documentation process. The amount of business loans varies from bank to bank. Your business documents should be accurate and original with stamps. You will be disqualified if you show fake papers or some kind of duplicate paper like an income slip, credit history, etc. If your company is a listed company so, you will not face any difficulty with Dubai bank loans.
• Home Loan
Dubai is providing numerous packages for all natives, non-a residents, salaried, or businessmen, with great installment duration packages also. Now you can get a home loan with a personal loan in Dubai for up to 80% of your property or home value. The interest rate will depend upon the amount of home loan that you got, you should calculate it at the beginning. The starting limit of the loan is about 250,000 and the maximum limit is up to 5,000,000 AED. The monthly installment periods start from 1 year and the maximum duration is almost 25 years.