How To Apply for Top 6 UAE Banks Credit Cards?
Credit cards are the best cards used for today's living. It is an efficient way to purchase anything. You can transfer the balance also. Most importantly, when you will need any loan, you will get it instantly. The application procedure for a credit card in the UAE is easier. Banks in UAE give options of both online and physical methods. You can fill out the Karz credit card form online and submit documents with it. Another method is to go to the bank and do all of its processes there.
Top-Rated Six UAE Banks Credit Cards Criteria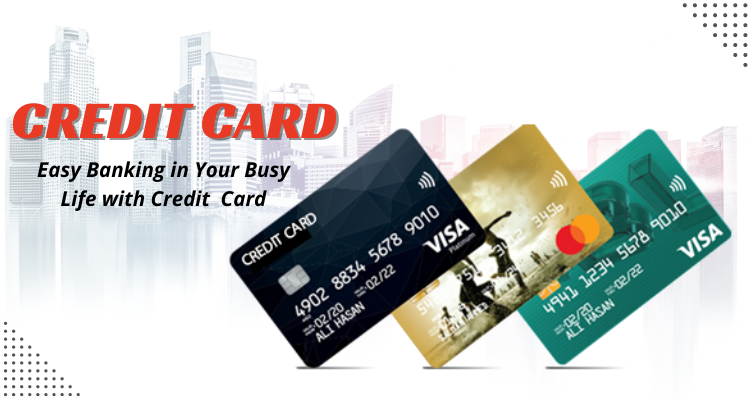 1. Emirates NBD Credit Card Deals
In UAE, there are many large banks including Emirates NBD. This bank is profitable for its customers as it offers the best range of credit cards. The benefits of using it are to do luxury shopping and also get a discount on travel.
Offers and rewards
It is with amazing reward programs that reward you points every time you use it. You get discounts of 30% on many of the restaurants. In addition, there is a discount of 50% on different salons & gyms.
Eligibility
The eligibility criteria involve the 18 years of age of the customer and he should resident of UAE. The customer has to provide the salary statement. Moreover, to increase the chances of approval of the application, you have a good credit history.
Charges
The charges are different for different cards. For instance, the charges for late payment are 230AED and for over-limit are 279AED. At the time of replacement of cards, the fee is 20 to 50 AED.
2. ADCB Credit Card Limit
ADCB simply life is the 3rd large bank. It offers a credit card with different excellent features. It ensures to fulfill your financial needs anytime in your life.
Eligibility
The applicant's age is in between 21-65 years. He should provide the source of monthly income. With a good monthly income, you will require a good credit score. The last thing that you will attach with the application is your house address.
Fees
The membership fee is different for all cards. The charges for late-payment & over-limit are 50AED & 75AED respectively. The over-limit and replacement charges are the same.
Reasons to choose
This bank offers high rewards. It makes your shopping experience more worthy. It has a connection with the top brands of the country. So, you will love it when used.
3. ADIB Credit Card
ADIB is the most popular one among the public of UAE. People love to use its cards. With its different benefits, it is best to provide you with financial support at the time of the wedding.
Eligibility
The requirement of age is 18 years minimum. The better offers of credit cards require a good monthly salary. Besides, make sure that you have good credit history before applying.
Card limit
The limit for gold-covered & platinum-covered cards is not the same. The gold category offers you the limit of 150,000. On the other hand, the platinum-based type is with a 250,000AED limit.
Card charges
The charges for returned cheque are about 100AED. In case of any extra statement charges, the fee is 25AED. You can also find all the charges related to cards online.
4. RAKBANK Credit Card Promotions
If you want to get a card from any Islamic bank, the RAKBANK is a good option. All of its process of issuing credit cards is reliable. It tries to fulfill not only the needs but also the demands of a customer.
Card's offers
When you submit its annual fee, there are chances of getting its additional reward of skywards miles of 20,000. When you transfer money from other bank cards to this card, you will get a bonus of 80,000 skyward miles.
Check the card's balance
If you have an app of RAKBANK, you can easily check your balance. In addition, another way is to check it from the official website of this bank. There is also a facility of helpdesk in RAKBANK. You can get any information through this helpdesk.
5. Dubai Islamic Bank Credit Card
This Islamic Bank is the first bank in UAE that follows Islamic principles. This bank has more than 90 branches all over the county. It ensures to provide you best credit cards to meet your financial requirements. All the rewards make these cards amazing to use.
Eligibility criteria
The applicant must have an age of more than 18 years. The requirement of monthly salary should in between 5000-50,000 AED. Anyone can apply for a card but one compulsory thing is that he must a resident of the country. Lastly, if you have a poor credit score, there are more chances of rejection of your application.
Limit
There is a specific limit on all types of cards. Whenever you exceed this limit, you have to pay additional charges. Besides, the DIB can also cancel your card if you will not pay such charges.
6. FAB Credit Card Offers
FAB has many international links. The categories included in its credit cards are lifestyle, rewards, and many others. You can select as per your need. You will get many discounts on traveling. Further, many benefits are related to a good lifestyle.
Cards offers
After the card's activation, you will get the reward of 2000AED on travel. If you send money internationally, there is no fee. There are also discounts on hotels, rental cars, etc.
Eligibility criteria
The minimum age is in between 21-65 years. The monthly salary must be permanent. You will provide its proof to the bank as well. The permanent residential address will attach to the application. At last, your credit score also matters in getting the approval of the application.
Fees
The fee per year is different for all cards. It is not the same. The charges for card replacement are 78.75AED. Furthermore, you have to pay 288.75AED for late payment.
Benefits of a credit card in Dubai, UAE
UAE Banks' credit cards are with unique features and benefits. The cards are of different categories, so a person chooses according to his needs. They are great for traveling, shopping, and many other things. Besides, they provide the best cash back credit card in UAE with benefits.