Types of Online Money Lenders in UAE For Instant Loan
Money lending in UAE is always known as the most important part of the banking sector. It always played a crucial role in an individual's life. Because through money lending anyone can tackle issues that can not be resolved by themselves or via any other source. People usually in time need contact with other independent sources prevailing in UAE, which may prove wrong in the future. There can be many money lenders in UAE that are always ready to give you money in your need on the spot.
In these lenders, both categories are involved, for example, the legal or registered and the second one would be the illegal and none registered category. These categories are opposite to each other with their specific terms and conditions. Especially, when we talk about the none registered or non-governmental institutions as loan providers. So, they may treat you in the wrong way because they do not have any authentic source behind their loan service. The private money lenders are aware very well that how to deal with such customers and mostly they take advantage of their emergency.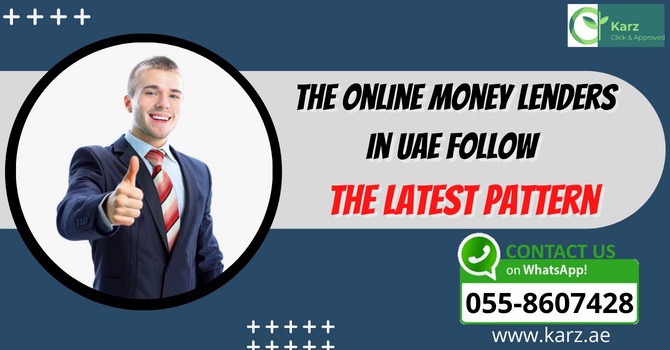 But not now because of Karz. ae is making the life of Arabs more comfortable and convenient with its online money lending services. Online money lenders in UAE is not a new term and everybody knows very well about it. People currently are more conscious about taking instant cash loans in 1 hour Dubai from online lenders. These online websites, webpages, and Apps are working for many years and authentically operating their functions. This article will be based on such online money lenders and their basic functions in UAE.
Types of Money Lenders in the UAE
Within the boundary of the UAE, you will find out many kinds of these loan providers. You have to be aware of all of them especially if you are new here and planning about taking urgent cash loan in dubai over here. There are many cases reported here, in which most of the expats are fooled by fake money lenders in Dubai. This is just because of the lack of knowledge about such lenders and their activities.

So, the first thing that you will do is to gain knowledge about various methods prevailing in UAE for lending money. Keep searching about banking sector methods and other private lenders in UAE. You will find out the clear differences between both of them, which will help you to make your decision easier for you. So, let's discuss them and find out the best way to get a loan in UAE.
• Formal and Valid Loan Providers
The first and most commonly available way to get money is from valid and registered financial institutions. These institutions are generally known as banks and other semi-government or government-affiliated institutions related to finance. Banks will always be available to lend you money of any type. you can avail several types of loans according to your need through the banks. You can take a personal loan, business loan, auto loan, home loan, credit card, loan against gold, etc. The best thing is that these institutions can not do anything wrong with you and with your private information given to them.
• Non- Formal Money Lenders
These lenders are other than formal lenders and work with entirely changed policies as compared to formal lenders. These financial institutions consist of all privately oriented companies owned by several business owners and other high-profile personalities of UAE. But still, there is a high chance of getting a loan through fake people with fake policies. There are many reasons behind it, the most important one is these financing companies in UAE will not maintain your record. They will not ask about your experience, salary, age, bank statements, credit history, driving, trading licenses, etc. They just give you a loan by taking your original emirate ID and by taking your signature on a paper. That will be so harmful activity for you. Because if you couldn't pay their amount on time they may snatch your ID and can threaten you as well.
• Online Money Lenders
Karz. ae is such a great platform, where you will obtain your required info about online money lenders and their specific planned strategies. People are now more dependent on the online world and online financial products due to their home convenient services. You will see every kind of online money lender in UAE that is doing great work. But still, there is a chance of being trapped by illegal lenders. Make sure, the loan-providing company that you have chosen is an authentic one otherwise they may waste your precious time with money. Especially, ignore them if they ask about the registration fee because true companies always ask about your details only rather than the registration fee.
Which is the Best Way to Borrow Money in UAE?
The best way to get a القروض الشخصية loan is from bank due to their accurate system of money lending. Bank will reserve your all data and your information, it will be safe and secure in the hands of bank staff. The bank will give you money on behalf of your documents. you don't have to worry about these documents and data because nothing will be wrong with your things. Bank will protect your private data and will give you money according to your requirement after completing the process.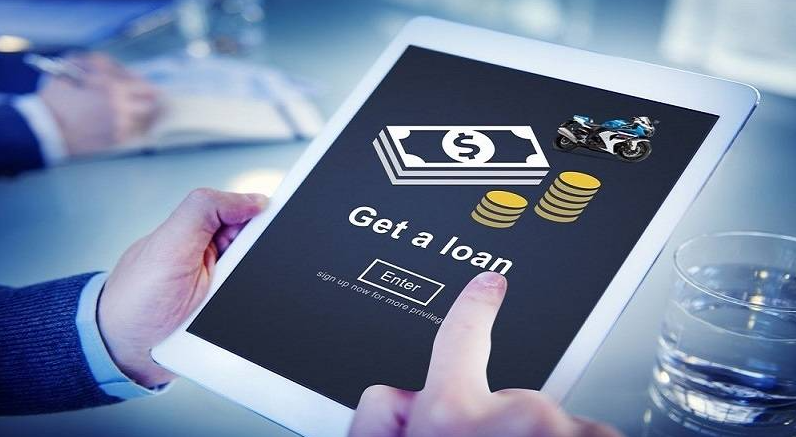 The second method that also goes in your favor is the online money lending method. The online facility of getting a personal loan in dubai is an enormous term and even you can also apply on your favorite bank's website on the internet. But online banking website is still time-consuming because you will have to attach your documents with the online form application.
Karz. ae will recommend to you that you should apply the most latest, fastest, and accurate way of money lending via their online service. Such procedure will happen through online loan-providing Apps, also known as instant loan-providing apps. These apps are very easy to install and very simple to use. Now the online loan is just one click away from you, download the instant loan app in UAE and apply for it. Such apps work as online Filipino money lenders in UAE, and the steps of putting data into the app are also very simple. Whether you are sitting at home or at your working place, you can obtain money online via these online apps.

Features of Online Money Lending
• Less Time Consuming
Online loan-taking practice is less time-consuming as compared to other ways. For example, if you go to the bank for a loan, the bank will do some formalities and deep examination to confirm your identity. Especially if you are an expatriate, you will have to show your clear identity through various proofs. But in the case of online finance companies in UAE, you will not face such too much time taking procedure. You can apply through the internet anywhere and anytime without any problem.
• Fastest Approval Method
The online loan will be approved soon and you will receive an earlier confirmation message about your loan approval. other types of formal loans will give you the time for almost 3 to 4 days, after that you will receive your loan. But online lending facilities will transfer the money within one day.
• Stay-at-home Service
This is the biggest advantage associated with online lending, you will not have to go to banks or other formal financial institutions. Because you will receive the money within your own home. Especially if your home is far away from banks and you can't come, so it will facilitate you at that time.
• No Deep Investigation
In this online App loan case, the attachment of important papers is not essential. Especially, the copies like bank statements, credit history, trading or driving licenses, salary certificates with receipts of utility bills, etc. You just have to mention some personal details like name, address, email account, amount of loan, phone number, ID number and that's it. These online apps will require nothing further information.

What are the Steps for Online Money Lending in UAE?
• If you want to apply on the bank's website so you have to open your selected bank's webpage on google. Where you will see the application form, just fill out the form and read all their terms and conditions. Those terms will define the eligibility criteria and all the details about it. Details consist of age, work experience and the minimum salary of the candidate, etc. If you want to download the form so you can download it and after putting details in it, submit it on the website directly. Attach some important photocopies like ID cards, visas/passports, pay slips, etc.
• If you want to apply through money lenders in UAE via their online apps. So you just have to download the app and after putting basic info submit it. You will receive your money soon and there will be no requirement for any essential document with it. Make sure your all details should be accurate and true in every aspect.